Lyn Thibert B.Sc.C.
Residential Real Estate Broker
About
---
I have a great passion for Real Estate!

With a Bachelor degree in accounting and over 10 years experience as a sales representative, I was awarded first place in Canada.

I stand out particularly for my strength in negotiation.

Loyal in everything I do, I will look after your interests as if they were my own.

With over 20 years of relevant experience, I am confident that I have all the required competencies and skills to be the best Residential Real Estate broker for you.

I am determined to make my clients happy!
Properties
---

Loading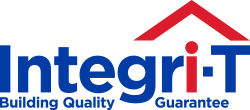 The key to solving latent (hidden) defects.
The Integri-T plan is a guarantee offered to buyers and sellers who want peace of mind in the event of latent defects. This unique coverage exclusive to RE/MAX provides financial protection to buyers and sellers in case of a claim.
Learn more